NTPI
North Texas Precision Instruments
7464 Dogwood Park Dr. Fort Worth TX 76118
Phone (817) 589-0011 Toll Free (866) 589-0011 Fax (817) 590-0062
Email support@ntpi.biz
NIKON METROLOGY CMM-MANAGER - CMM RETROFIT SOFTWARE
Do you need a more user-friendly CMM software? Do you need a more capable CMM software?
Bring your CMM back to life with Nikon's CMM-Manager
Add CAD capability to your current CMM
Standardize the software on multiple CMMs
Eliminate your costly factory software contracts and factory calibration expenses
CMM-Manager is a Plug-n-Play Interface to most DCC, Manual and Portable CMMs.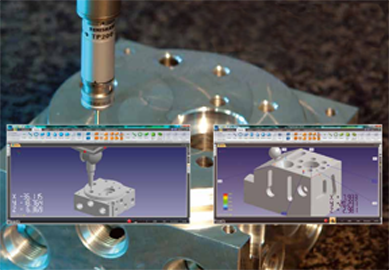 | | |
| --- | --- |
| Manual Machines | DCC Machines |
Site design & content copyright NTPI© All Rights Reserved.

"WE MEASURE UP!"

©